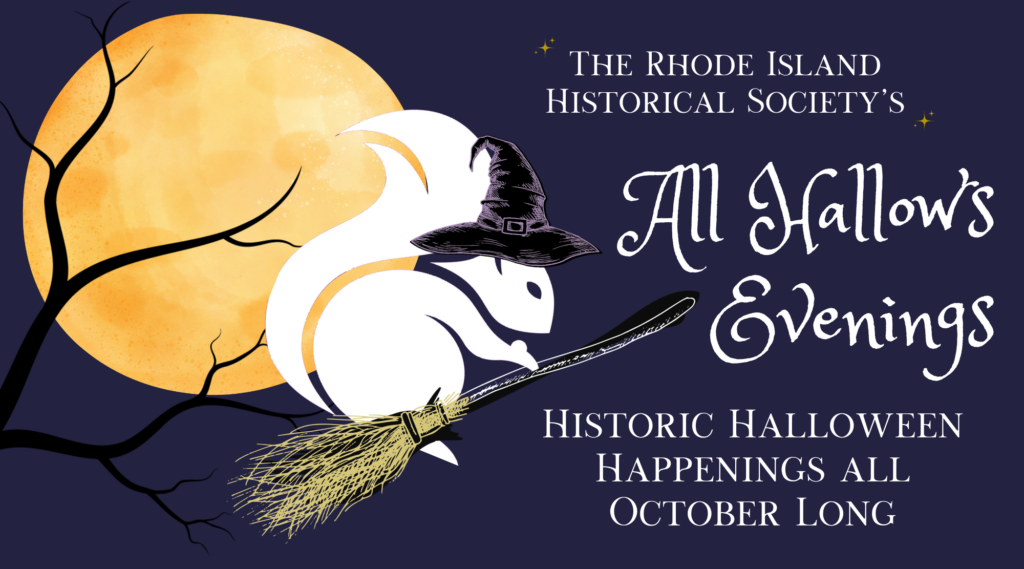 This October, we are launching our brand-new All Hallow's Evenings, a series of events providing a deeper look at the spookier themes of the season, including a history of Halloween, a tour of Providence's historic North Burial Ground, an
exploration of the roots of famous RI haunting stories and RI's connections to England's witch hunts.

The series will culminate on Saturday, October 28th, with two events: a day-long Witch Craft Market on the lawn of the John Brown House Museum, followed that evening by the Spellbinding Soiree at the Aldrich House, which was the site of filming for Hocus Pocus 2 and is the inspiration for the series.
The Series
October 5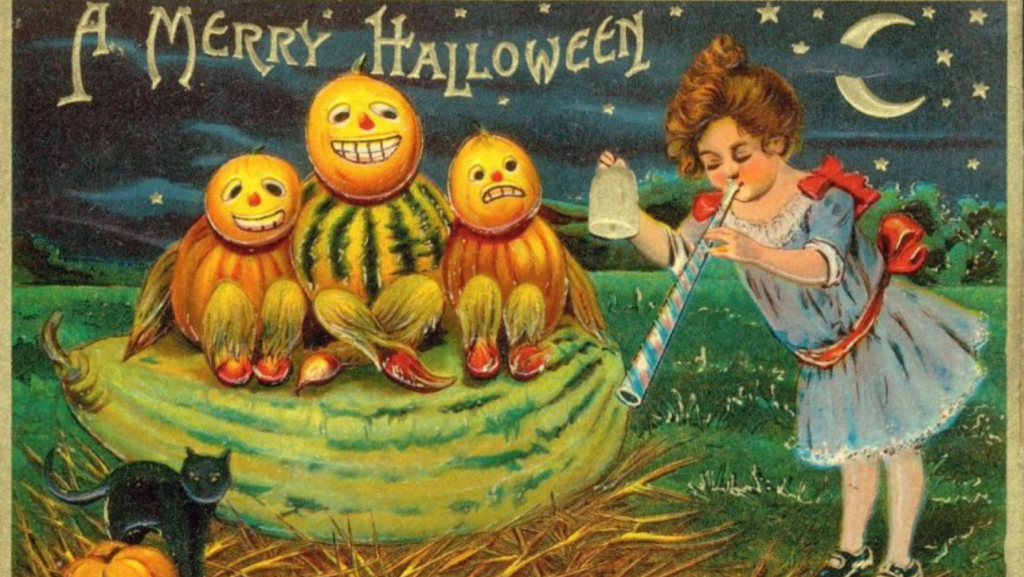 As American as Pumpkin Pie: The Global Origins of Halloween
Black cats and witches. Jack-o'-lanterns and candy apples. Or maybe it's the crunch of leaves underfoot that reminds you of trick-or-treating as a little one? Halloween's origins in Ireland and Scotland inform the holiday that is Halloween today, but in the United States, our traditions have been shaped by the many cultures that make up our nation. In this historical romp, RIHS Executive Director C. Morgan Grefe will guide us on a journey to explore the origins of many of our Halloween traditions and how they have become so very American.
October 12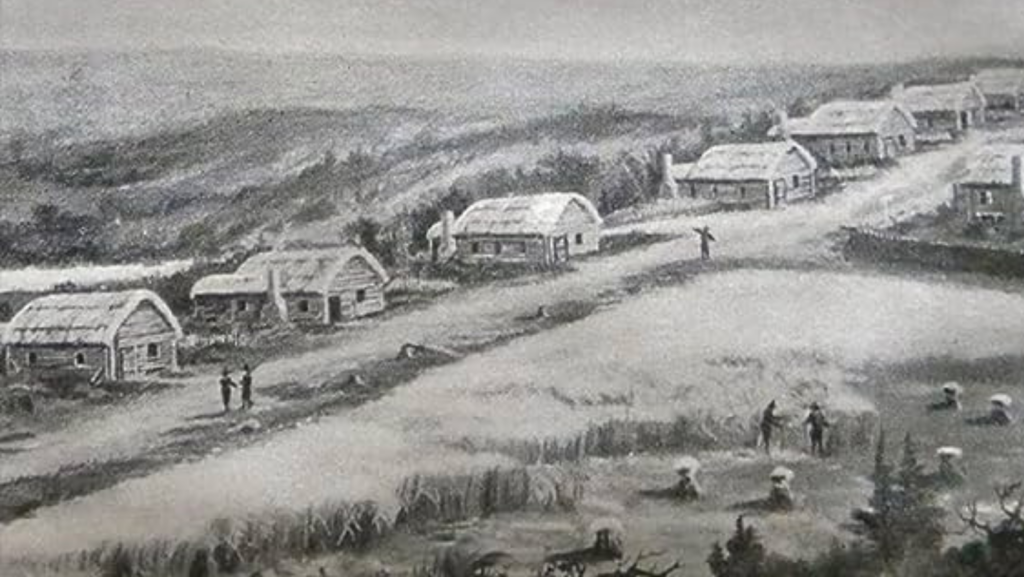 Ghostly Sightings and Tales Both Tall and True from Early New England
Robert Geake, author of Death in Early New England: Rites, Rituals & Remembrance, will explore the documentation in diaries, letters, books, and newspapers that recount an array of unexplained activity, witchcraft, and ghosts throughout Rhode Island and New England. We'll see how these early forms of "social media" intrigued the public and led to the macabre forms of communicating with "spirits" that were to come with the Victorian age.
October 17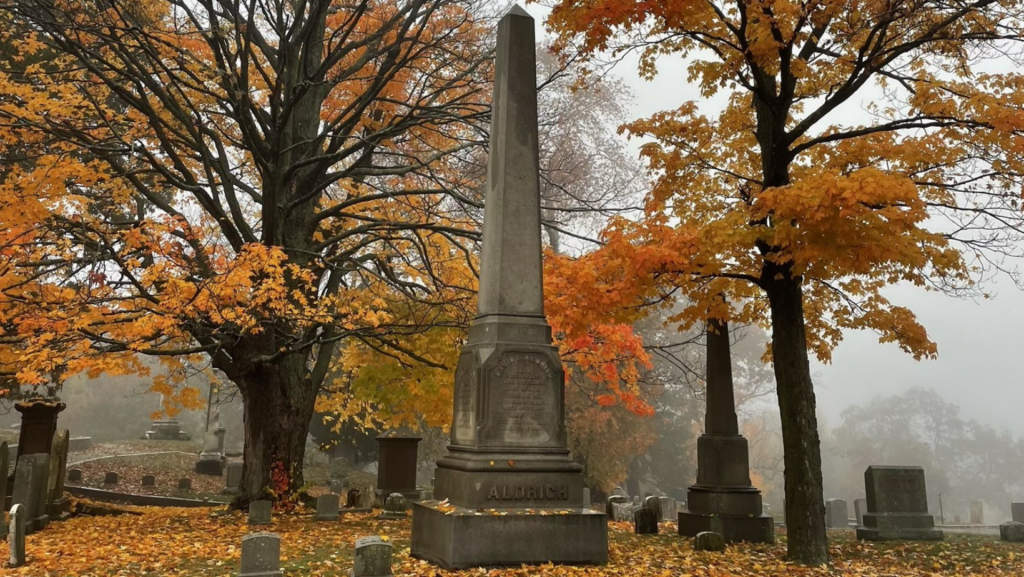 MEMBERS ONLY
North Burial Ground
Tour
Join City Cemetery Director Annalisa Heppner for a tour of selected interments, monuments, and landscape features at Providence's North Burial Ground. "Meet" historical figures like Stephen Hopkins, Edward and Christiana Bannister, Sarah Helen Whitman, and others whose stories you may not know….yet! Learn a little about headstone iconography, monument material choice, and the burial ground's history. This tour is designed to give you a little glimpse into the expanse of history represented at NBG.
October 24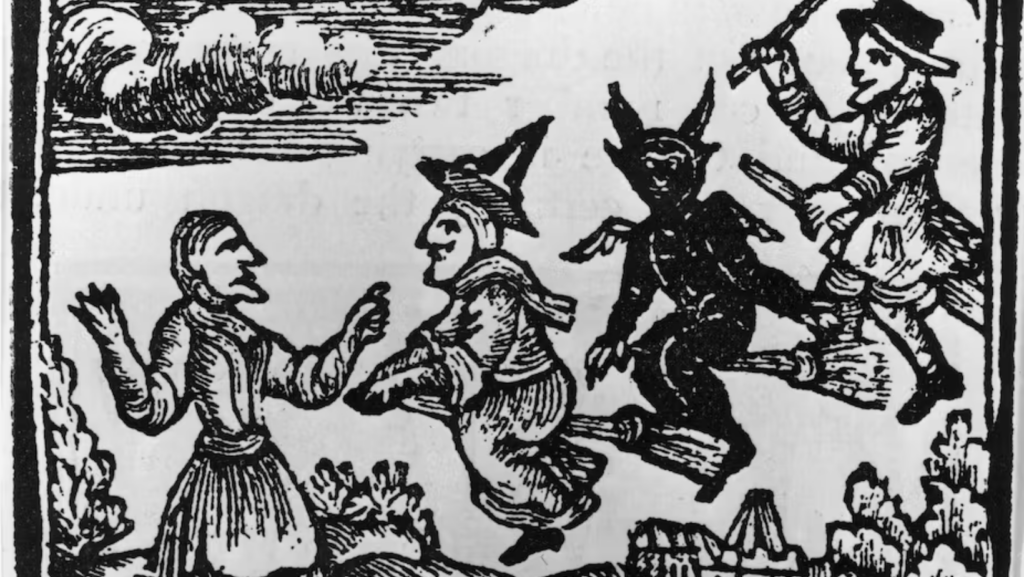 Worksop, Witches and a Place in American History: the Life of Richard Bernard
Join as as we connect via Zoom with Cambridge-educated historian Adrian Gray for an exploration of Rhode Island's connections to notorious English witch hunter, Richard Bernard. The father of Roger William's wife Mary, Bernard is best-known for his authoritative guide on witches, including how a good and bad witch may be known, evicted, and condemned. Bernard included a life full of controversy and conflict and left a legacy that may have influenced Rhode Island to be the only colony with no accusations of witchcraft.
October 28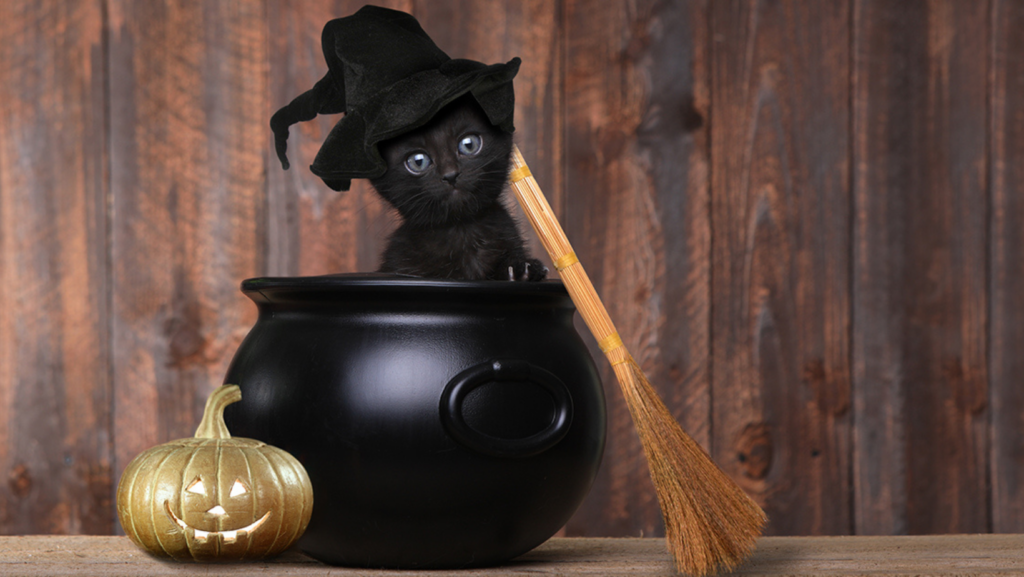 Witch Craft Market
Join the Rhode Island Historical Society on the Great Lawn of the John Brown House Museum for the Witch Craft Market, a spooky celebration of Halloween featuring family fun with Rhode Island makers, games, tasty treats, and more.
Guests will be able to browse the booths of local vendors selling Halloween-inspired and witchy goods, including Hungry Ghost Press, Taft Street Studios, The Rusty Scissors, Gremlin Ceramics, and Screaming Skull Candles. The market will also mark the debut of Hoki by Mek Mek Games, a fortune-telling solitaire game.
Visitors will have the opportunity to "Find Your Familiar" with the Rhode Island SPCA, which will be bringing cats and other small animals that are available for adoption.
Try your hand at ghoulish lawn games and activities, have your fortune read by tarot reader Evalyn Archer, or sample Little B's BBQ which will be on-site all day, serving classic barbeque with all the fixings!
October 28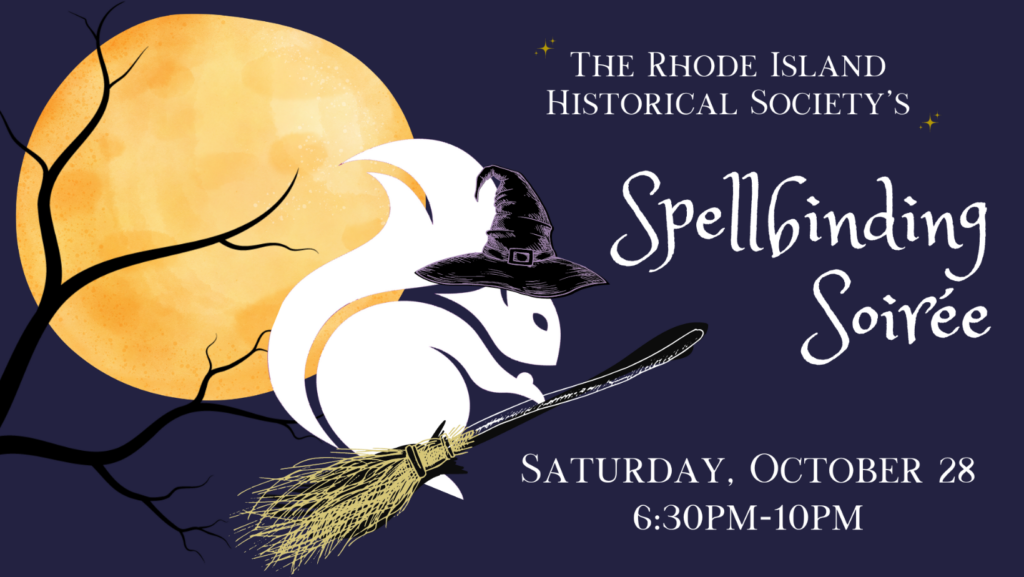 Spellbinding Soiree
Join the RIHS for the culmination of their monthlong All Hallow's Evenings series with a Spellbinding Soirée, hosted at their Aldrich House headquarters, the site of many magical moments in Hocus Pocus 2.
Guests will enjoy an evening of bewitching entertainment with dancing in the ballroom to the erudite grooves of Funkademic and thrilling tours of a miniature North Burial Ground recreated on the property. Indulge in enchanted eats from Cozy Caterers and devilishly good drinks from Bottles Fine Wine. Consider making it a VIP experience with the addition of a tarot reading by Boss Lady Tarot and a signature cocktail featuring ISCO's Gemma vodka infused with quartz during a full moon.
Come alone, or bring your coven! Costumes are highly encouraged!
This event is made possible in part thanks to support from Bottles Fine Wine, Narragansett Beer, ISCO, and Cozy Catering.