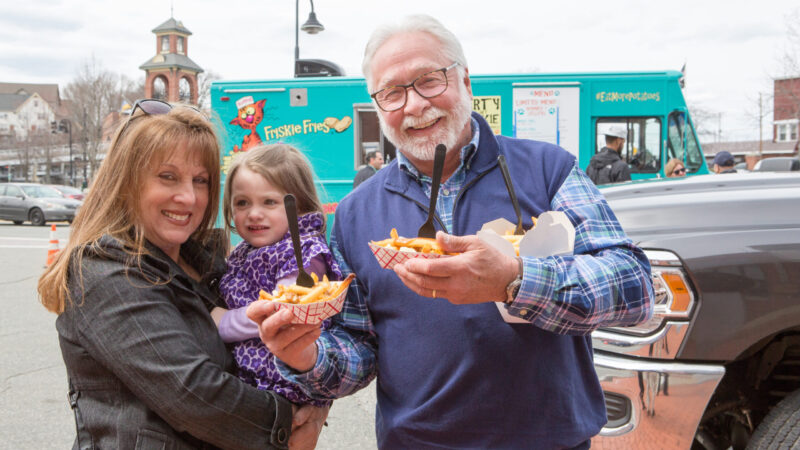 The Museum of Work & Culture, a division of the Rhode Island Historical Society, celebrates French Canadian culture at its annual Salute to Spring ~ Bonjour Printemps event on Sunday, April 2, at 1:30pm.
The program will feature live music from Québécois musician Eric Boodman who will perform a unique blend of fiddle music and foot percussion, and family-friendly entertainment from the award winning Magic by George. Attendees can sample poutine throughout the afternoon with Friskie Fries, Red's, and Methods of a Mad Woman food trucks on-site serving the French-Canadian dish of french fries, gravy and cheese curds. Pastries prepared by Wright's Dairy Farm & Bakery will also be served.
Guests will also have the opportunity to catch a sneak preview of an exciting new Woonsocket-based novel by author Annick de Bellefeuille and learn the French Canadian tradition of palm braiding.  
The afternoon will culminate with the museum's annual raffle as well as the announcement of the winner of the 7th annual Poutine Indulgence and Competition.
Tickets are $25 for adults. Tickets can be purchased at www.rihs.org/buy-tickets. 
Salute to Spring is made possible in part by the event's generous sponsors: the Quebec Delegation in Boston, Wright's Dairy Farm, the Brickle Group, and Lepine Financial Advisors, Inc.; along with the Consulate General of Canada in Boston, Fournier & Fournier Funeral Services, David Soucy, the Rotary Club of Woonsocket and Bourget & Associates, Inc.; as well as American Association of Teachers of French RI, Li'l General Store, Marcum LLP, Northern RI Chamber of Commerce, Scott McGee RE/MAX Properties, The Friendly Home, Trudy Lamoureux, and Wealth Management Resources Inc.