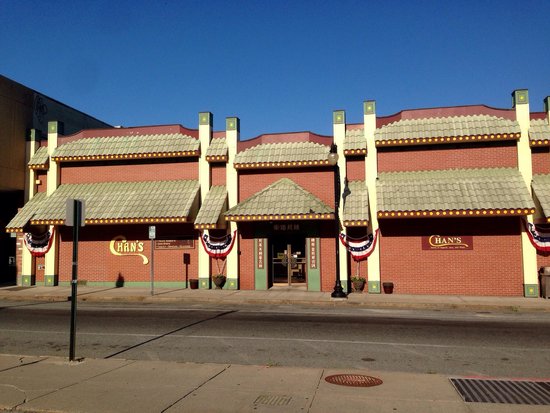 Join the Museum of Work & Culture, a division of the Rhode Island Historical Society, on Sunday, February 5 at 3pm for a special Valley Talk on the history of Chan's Fine Oriental Dining in Woonsocket, RI, presented by proprietor John Chan. 
Following the talk, guests will enjoy Woonsocket's Theaters: Past & Present, a new virtual video tour that explores the histories of, and types of entertainment presented at Woonsocket's six theaters as they changed over the past 150 years. Additionally, guests will also receive a live tour of the museum's current exhibition, Hollywood Comes to Woonsocket, all while enjoying a Hollywood-themed cocktail. After the tour, attendees will make their way down the street to Chan's for dinner and live music by the Good Living Band.
This all-inclusive program is $30 per person. Tickets are limited and can be purchased at shopmowc.com.
To register for Chan's talk over Zoom, register here: https://bit.ly/327C9bC
Hollywood Comes to Woonsocket tells the story of Woonsocket's years as a cultural hub of arts and entertainment. From international acts such as Harry Houdini and Francophone performers to local traditions like Chan's "Eggrolls and Jazz," Hollywood Comes to Woonsocket presents the story of a city at the height of its renown. Visitors will also see objects connected to the city's entertainment history, including props from 1998's There's Something About Mary.