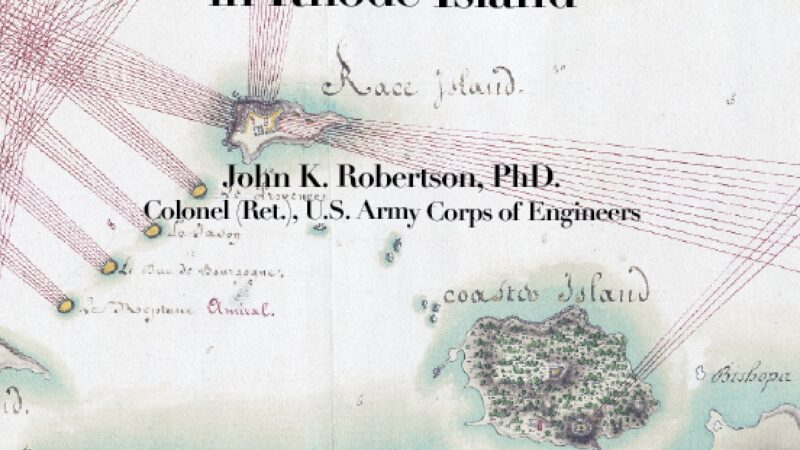 The Rhode Island Historical Society and the Battle of Rhode Island Association will welcome Dr. John Robertson on Thursday, May 4th at 6pm for a presentation on his latest work Revolutionary War Defenses in Rhode Island.
Robertson's new book is the culmination of a 10-year research effort and contains almost 300 maps and plans showing defensive fortifications along the coast of Narragansett Bay and southern Rhode Island. Many of the maps are of fortifications on Aquidneck Island, which was occupied during the Revolutionary War at various times by the Americans, British, and French. 
This talk is free and will be hosted at the RIHS Aldrich House headquarters in Providence.
Robertson is a Colonel (Ret.), U.S. Army Corps of Engineers with 23 years of service and served on the faculty at West Point. He is co-owner/editor of the RevWar75.com website. He is a Fellow and Chair for the Endowment Fund Committee of the Company of Military Historians. His research interests include military justice, the militia in the American War for Independence, and Rhode Island in the war.