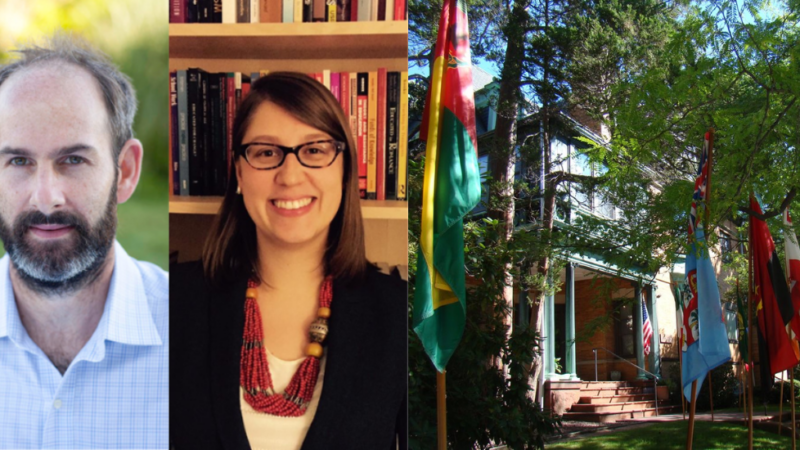 Valley Talks, a series of biweekly historical lectures by the Museum of Work & Culture, a division of the Rhode Island Historical Society, continues Sunday, January 22 at 1:30pm on Zoom.
Join International House of Rhode Island Executive Director Alex Holt and Andrea Flores, Vartan Gregorian Assistant Professor of Education at Brown University, as they discuss, both anecdotally and academically, how visa stipulations impact the life trajectories and decisions of international PhD students and international postdocs. International students and scholars make up a sizable population of contemporary universities, including in Rhode Island. What draws this vital group of people to uproot their lives and move here? How do they experience living here in Providence? What makes them decide to stay in the US, move home, or go elsewhere?
Individuals can register for the talk by visiting: bit.ly/3POvBDh
Flores is a cultural anthropologist who specializes in the anthropology of education. Her research interests primarily center on how education shapes immigrant and immigrant descendants' sense of self, transitions to adulthood, and social belonging in the United States. 
Holt has served as Executive Director of International House since August 2019. He draws upon his more than 15 years of non-profit management, community building and education experience to oversee International House, fostering a dynamic place for cross-cultural activity in Rhode Island. He lives in Providence with his wife and son, and is now a fourth generation resident of Providence.
Other Valley Talks will include:
February 5: Woonsocket icon, restaurant proprietor, and jazz aficionado John Chan will discuss his family's history and the story of Chan's Eggrolls and Jazz.
February 19: Historian George Goodwin will tell the story of Woonsocket's B'nai Israel synagogue and its importance to Rhode Island's Jewish population
March 5: Writer Melody Desjardins will examine the relationship between French-Canadian folklore and current day Franco-Americans in search of a deeper connection between the two.